March 7, 2023 | Archer Closes Incentive Transaction; Begins Construction on First of its Kind High-Volume eVTOL Manufacturing Facility in Covington, GA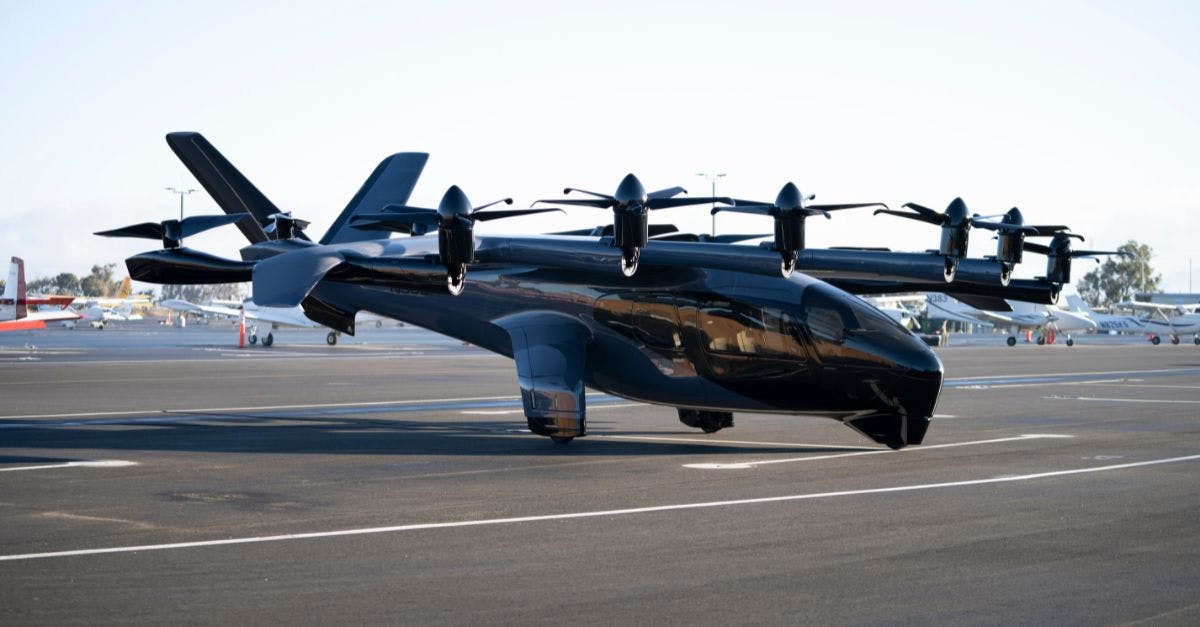 Industry-first high-volume facility for manufacturing eVTOL aircraft strategically located adjacent to the Covington Municipal Airport
This is where Archer and Stellantis are set to join forces to begin manufacturing Archer's Midnight eVTOL aircraft in 2024
On February 28th Archer closed on the local incentive transaction for the project that, along with a Georgia REBA grant, totals ~33% of the planned capital investment
On March 2nd Archer began construction on Phase 1 of the project -- build out of a ~350,000 square-foot facility capable of producing up to 650 aircraft per year 
This achievement will be marked with a ceremonial event in April
SAN JOSE, CA, March 7, 2023 Archer Aviation Inc. (NYSE: ACHR) today announced that it has closed the local incentive transaction and begun construction on its high-volume manufacturing facility project in Covington, GA. The planned approximately 350,000 square-foot facility is strategically located adjacent to the Covington Municipal Airport and will be capable of producing up to 650 aircraft per year. This type of high-volume manufacturing facility is believed to be a first for the eVTOL industry. The Covington facility will be capable of being expanded by an additional 800,000 square feet, which is estimated to support long-term production targets of up to 2,300 aircraft per year.
The news comes on the heels of Archer's announcement in January of an expanded relationship with Stellantis, one of the world's leading automakers and owner of brands like Jeep®, Ram and Maserati, under which the two companies will join forces to manufacture the company's production aircraft, Midnight. This unique partnership will leverage each company's respective strengths and competencies to bring the Midnight aircraft to market. Archer brings its world-class team of eVTOL, electric powertrain and certification experts while Stellantis will contribute advanced manufacturing technology and expertise, experienced personnel and capital to the partnership. This combination is intended to enable the rapid scaling of aircraft production to meet Archer's commercialization plans, while allowing Archer to strengthen its path to commercialization by helping it avoid hundreds of millions of dollars of spending during the manufacturing ramp up phase. The goal is for Stellantis to mass produce Archer's eVTOL aircraft as its exclusive contract manufacturer.
"We are thrilled to be taking this next important step as we work closely with Stellantis to ramp up our high-volume manufacturing capabilities at this new facility in Covington, GA" said Adam Goldstein, Archer's Founder and CEO. "The key to unlocking the promise of what the eVTOL aircraft industry can bring is scale, and we are thrilled by the support the State of Georgia and Newton County are providing to this first of its kind facility in such an exciting new industry."
To mark this milestone, Archer plans to hold a ceremonial event in April in Covington, GA.
About Archer 
Archer is designing and developing electric vertical takeoff and landing aircraft for use in urban air mobility networks. Archer's mission is to unlock the skies, freeing everyone to reimagine how they move and spend time. Archer's team is based in Santa Clara, CA. To learn more, visit www.archer.com. 
Contacts
For Media: Louise Bristow // lbristow@archer.com 
For Investors investors@archer.com  
Source: Archer 
Text: ArcherIR 
Archer Forward-Looking Statements
This press release contains forward-looking statements regarding Archer's future business plans and product roadmaps, and the expected timing thereof, including statements regarding the manufacturing of Archer's eVTOL aircraft. These forward looking statements are only predictions and may differ materially from actual results due to a variety of factors. The risks and uncertainties that could cause actual results to differ from the results predicted are more fully detailed under the caption "Risk Factors" in Archer's Annual Report on Form 10-K for the year ended December 31, 2021 and our Quarterly Report on Form 10-Q for the three months ended March 31, 2022, and other documents filed by Archer from time to time with the Securities and Exchange Commission (SEC), available on the SEC website at www.sec.gov. In addition, please note that any forward looking statements contained herein are based on assumptions that Archer believes to be reasonable as of the date of this press release. Archer undertakes no obligation to update these statements as a result of new information or future events.